CONSTRUCTION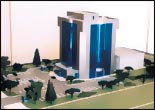 Starting from 1977, Cenay Group has been performing turn-key construction projects in Turkey and abroad.
• We have completed miscellaneous constructions of residences and offices all around the country and particularly in the cities of İstanbul, Ankara, Antalya, Konya, and Adapazarı.
• We have completed our Cenkablo factory construction in Gebze with an area of 6.200 sqm.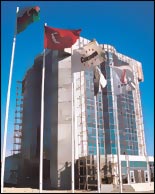 • We have completed and are still involved in various construction works of residences and offices in Azerbaijan.
• We renovated the Caspian Hotel in Baku on turnkey basis in the year of 1999.
• In cooperation with Çukurova Group - Baytur A.Ş., we completed the construction of the administrative and switch building and the telephone exchange (intelligent building) of Azercell company in the year of 2000.
• In cooperation with Netaş company, we are still involved in construction works of Turk Telecom telephone exchange buildings in various centres.

• Mamak Social Residence project with 650 flats pertaining to Ankara Metropolitan Municipality has been completed.